Summer in Dubai
Summer in Dubai is a time of vibrant festivities and exhilarating events that captivate locals and tourists alike. As the scorching sun blankets the city, Dubai transforms into a hub of entertainment, embracing the spirit of the season with an array of captivating experiences. In this comprehensive guide, we will delve deeper into some of the best summer events in Dubai that you should not miss. Whether you're a music enthusiast, a food lover, a sports aficionado, or simply seeking family-friendly fun, Dubai has something to offer for everyone.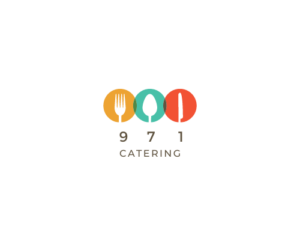 Dubai Summer Surprises (DSS)
One of the most eagerly anticipated events in Dubai during the summer months is the Dubai Summer Surprises (DSS). Spanning over a month, from July to August, DSS captivates visitors from around the globe. This festival is a melting pot of exciting activities, featuring shopping discounts, live entertainment shows, and family-friendly events. DSS is renowned for its electrifying atmosphere and vibrant ambiance. It's an ideal time for shopaholics to indulge in retail therapy, as many of the city's malls and stores offer incredible discounts and promotions during this period. Visitors can also enjoy a range of competitions and giveaways, creating an atmosphere of thrill and excitement throughout the festival.
Dubai Food Festival
Dubai is a melting pot of diverse cultures, and its culinary scene reflects this rich tapestry of flavors. The Dubai Food Festival, held annually in February and March, celebrates the city's gastronomic offerings and brings food enthusiasts from all walks of life together. This delectable festival presents a plethora of food-related activities, such as food tours, cooking classes, and food competitions. From street food stalls to fine dining establishments, Dubai's diverse culinary landscape is showcased in all its glory during this festival. It presents an excellent opportunity to embark on a gastronomic journey, trying a myriad of local and international dishes that tantalize the taste buds. Whether you're a connoisseur of haute cuisine or an aficionado of street food delights, the Dubai Food Festival is a culinary extravaganza not to be missed.
Dubai International Jazz Festival
Music aficionados are in for a treat during the Dubai International Jazz Festival, an annual event that graces the city every February. This prestigious festival attracts renowned local and international jazz musicians, captivating audiences with their soulful melodies. Set against the backdrop of Dubai's awe-inspiring skyline, the festival creates a unique and enchanting ambiance. Attendees can revel in the enchanting sounds of jazz, immersing themselves in the rhythmic beats and improvised melodies. The Dubai International Jazz Festival is not only a haven for jazz enthusiasts but also offers a delightful selection of food and beverages, ensuring a harmonious blend of music and culinary indulgence.
Dubai Sports World
For sports enthusiasts, Dubai Sports World is the ultimate summer destination. This exhilarating festival takes place from June to September and offers an extensive range of indoor sports activities. Whether you're passionate about football, basketball, cricket, or any other sport, Dubai Sports World has something to offer. The festival provides state-of-the-art facilities for individuals and teams to engage in friendly competitions, refine their skills, and stay active during the summer months. With a diverse array of sports on offer, it is an excellent opportunity for both professionals and amateurs to immerse themselves in a world of athleticism and camaraderie. Furthermore, the festival ensures that attendees are well-fed and hydrated, with an assortment of food and beverage options available to fuel their sporting endeavors.
Dubai Summer Festival
If you find yourself in Dubai during the scorching months of July and August, the Dubai Summer Festival is a delightful way to beat the heat and revel in an array of exciting experiences. This month-long festival encompasses various entertainment shows, shopping discounts, and family-friendly events. The festival caters to visitors of all ages, ensuring that families can create lasting memories and enjoy quality time together. Whether you're seeking thrilling performances, engaging activities, or incredible shopping deals, the Dubai Summer Festival has it all. The event boasts a vibrant and energetic atmosphere, making it a memorable experience for all who attend.
You can also check :
In conclusion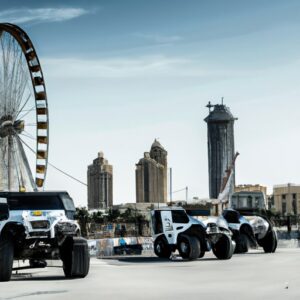 Dubai embraces the summer season with open arms, offering an extraordinary lineup of events and activities. From the captivating Dubai Summer Surprises and the tantalizing Dubai Food Festival to the soulful melodies of the Dubai International Jazz Festival and the athletic fervor of Dubai Sports World, the city caters to diverse interests and passions. Dubai's dynamic and ever-evolving landscape ensures that there is never a dull moment, even during the summer months. So, if you're planning a trip to Dubai, make sure to immerse yourself in these incredible events and embrace the vibrant spirit of the city. Dubai truly exemplifies the art of turning scorching summer days into unforgettable experiences filled with excitement, culture, and joy. If you are looking for the Best catering in Dubai and Uae , contact us .