F&B Catering services : Elevating Your Event with Exquisite Food and Service

Are you planning a special event and want to make it truly memorable? Look no further than F&B Catering services ! Whether it's a wedding, corporate gathering, or private party, our exceptional catering services are designed to elevate your event to new heights. In this article, we'll delve into the world of F&B catering, exploring what it entails, why it's important, and how it can transform your event into an extraordinary experience.
Table of Contents:
Introduction: F&B Catering – A Cut Above the Rest
The Essence of F&B Catering
Why Choose F&B Catering for Your Event?
The Five-Star Experience: Examples of F&B Catering Success Stories
Frequently Asked Questions About F&B Catering services
Conclusion: Elevate Your Event with F&B Catering services
Introduction: F&B Catering – A Cut Above the Rest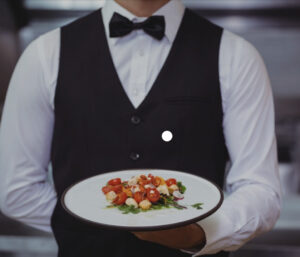 When it comes to hosting an event, the food and beverage selection can make or break the experience. That's where F&B Catering steps in, offering a remarkable range of culinary delights and impeccable service that will leave your guests in awe. From small, intimate gatherings to grand affairs, our dedicated team of professionals is committed to delivering an unforgettable dining experience.
The Essence of F&B Catering
F&B Catering goes beyond simply providing food and drinks for your event. We understand that each occasion is unique and requires a tailored approach. Our team of experienced chefs and event coordinators work closely with you to curate a menu that suits your preferences and exceeds your expectations. Whether you're craving a delightful fusion of flavors or a traditional feast, our culinary experts will craft a menu that tantalizes the taste buds and satisfies even the most discerning palates.
Why Choose F&B Catering for Your Event?
a. Exceptional Quality: At F&B Catering, we prioritize quality in every aspect of our service. From sourcing the freshest ingredients to meticulous preparation and presentation, we ensure that every dish is a masterpiece.
b. Unparalleled Service: Our team of professional staff members is dedicated to providing top-notch service that caters to your every need. We strive to create a warm and welcoming atmosphere, ensuring that your guests feel valued and pampered throughout the event.
c. Flexibility and Customization: We understand that every event has unique requirements. That's why we offer a flexible range of catering options, allowing you to customize the menu, service style, and décor to suit your event's theme and atmosphere.
d. Seamless Execution: Planning and executing an event can be overwhelming, but with F&B Catering, you can rest easy knowing that every detail will be taken care of. From setup to cleanup, our team will ensure that everything runs smoothly, allowing you to focus on enjoying your event.
e. Attention to Detail: We believe that it's the little things that make a big difference. From the elegant table settings to the personalized touches, we go above and beyond to create an atmosphere of sophistication and luxury.
The Five-Star Experience: Examples of F&B Catering Success Stories
Wedding Bliss:
a. Wedding Bliss: Sarah and John's wedding was a fairytale come true, thanks to F&B Catering. From the exquisite canapés during the cocktail hour to the delectable multi-course dinner, every aspect of the catering was flawlessly executed. The personalized cake, adorned with intricate sugar flowers, was the perfect centerpiece for their dream wedding.
Corporate Excellence
b. Corporate Excellence: When DPWORLD Corporation hosted their annual gala, they turned to F&B Catering to impress their high-profile guests. The event began with a networking reception featuring innovative hors d'oeuvres, followed by a gourmet sit down dinner. The highlight of the evening was a live cooking station, where guests could watch as skilled chefs prepared mouthwatering dishes right before their eyes. The event received rave reviews, with attendees praising the exceptional food and seamless service provided by F&B Catering.
Intimate Celebration
c. Intimate Celebration: Mark and Lisa wanted to celebrate their anniversary with a cozy dinner party at home. They enlisted the help of F&B Catering to create an intimate dining experience for their closest friends and family. The evening unfolded with a beautifully crafted four-course meal, paired with carefully selected wines. The attentive service and culinary excellence made it a night to remember for everyone in attendance.
Charity Gala
d. Charity Gala: The annual charity gala organized by Hope Foundation required an extraordinary catering experience to match the grandeur of the event. F&B Catering rose to the occasion, creating an opulent buffet spread that showcased a diverse range of international cuisines. The guests marveled at the stunning display of food, and the seamless flow of service ensured that everyone enjoyed a memorable evening while supporting a noble cause.
Outdoor Extravaganza
e. Outdoor Extravaganza: When Jane decided to host a garden party for her friends, she wanted to create a casual yet elegant atmosphere. F&B Catering designed a delightful menu featuring gourmet picnic-style fare, including artisanal sandwiches, refreshing salads, and delectable desserts. The event was a resounding success, with guests basking in the beautiful surroundings while savoring the delicious food and friendly service.
Frequently Asked Questions About F&B Catering
Q1: Can F&B Catering accommodate dietary restrictions and preferences?
A: Absolutely! F&B Catering specializes in creating customized menus to accommodate various dietary restrictions, including vegetarian, vegan, gluten-free, and more. Our expert chefs will work closely with you to ensure that all guests' needs are met.
Q2: How far in advance should I book F&B Catering for my event?
A: It is recommended to book F&B Catering as early as possible to secure your preferred date. We suggest booking at least three to six months in advance for larger events to ensure availability.
Q3: Can F&B Catering provide alcoholic beverages for my event?
A: Yes, F&B Catering offers a comprehensive beverage service, including a selection of wines, spirits, cocktails, and non-alcoholic options. Our professional bartenders will craft signature drinks and ensure that your guests are well taken care of.
Q4: Does F&B Catering provide event planning services?
A: While F&B Catering specializes in culinary expertise, we can recommend trusted event planners and vendors to assist with other aspects of your event, such as decor, entertainment, and logistics.
Q5: Can F&B Catering handle events of all sizes?
A: Absolutely! Whether you're hosting an intimate gathering or a large-scale event with hundreds of guests, F&B Catering has the capacity and expertise to cater to your specific needs.
Conclusion: Elevate Your Event with F&B Catering
When it comes to hosting a remarkable event, F&B Catering is the epitome of excellence. From the moment you engage our services, you can expect a personalized and seamless experience that leaves a lasting impression on your guests. With our exceptional culinary creations, impeccable service, and attention to detail, F&B Catering is dedicated to making your event an extraordinary and unforgettable affair. So, why settle for ordinary when you can elevate your event with F&B Catering? Contact us today and let us turn your vision into a reality.