Dubai catering
Dubai catering – Your Gateway to Exquisite Dining in Dubai, Welcome to 971Catering, the epitome of culinary excellence in Dubai.
We take immense pride in offering unparalleled catering services, setting the benchmark for delectable cuisine and exceptional customer experience.
As the leading catering company in Dubai, we have perfected the art of crafting delightful moments that tantalize taste buds and leave lasting impressions.
In this article, we will delve into the heart of what makes us the best catering company in Dubai, detailing our commitment to extraordinary food and exceptional service.

Why Choose 971Catering?
Dubai catering – Gastronomic Marvels:
At 971Catering, we believe that food is not just sustenance; it's an experience that nourishes the soul. Our team of talented chefs, with their diverse culinary expertise,
create gastronomic marvels that transcend taste and elevate any event to an unforgettable affair. From traditional Emirati delicacies to international cuisines,
our menu offerings cater to a myriad of preferences, ensuring that there's something for everyone.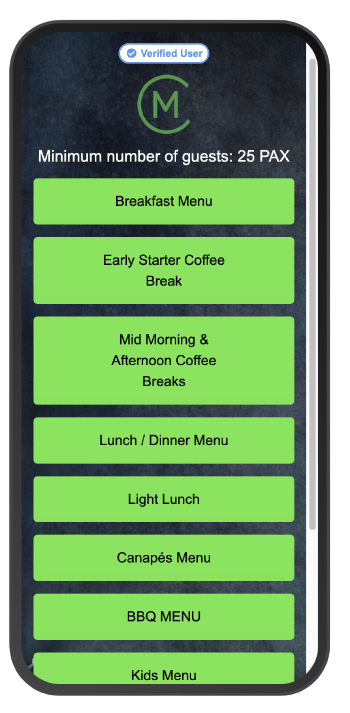 Dubai catering – Uncompromising Quality:
Quality is the cornerstone of our catering services. We source only the freshest and finest ingredients to ensure that every dish boasts unrivaled flavors.
Our culinary artists pay meticulous attention to detail, preparing each dish with precision and passion, to deliver a sumptuous dining experience that exceeds expectations.
Check birthday on a yacht menu
Personalized Service:
At 971Catering, we understand that every event is unique. Whether it's an intimate gathering or a grand celebration,
our dedicated team works closely with clients to curate bespoke menus and plan every aspect of the catering service, ensuring a seamless and tailored experience
that aligns with the event's theme and requirements.
Innovative Presentation:
Eating is not just about taste; it's also about visual delight. Our culinary experts artfully present each dish, creating a feast for the eyes before indulging in the explosion of flavors.
The exquisite presentation adds a touch of sophistication to your event, leaving a lasting impression on your guests.
Unparalleled Customer Experience:
Beyond the delectable food, we take pride in our exceptional customer service. From the initial inquiry to the successful conclusion of your event,
our team is dedicated to providing a smooth and stress-free experience. Our commitment to outstanding service has earned us a reputation as the most reliable and trusted catering company in Dubai.
Punctuality and Professionalism:
We understand the importance of punctuality in catering services. Our team ensures that the food is prepared and delivered on time, adhering to the highest standards of professionalism and efficiency.
You can count on us to make your event a resounding success without any hiccups.
Alluring Variety:
At 971Catering, we believe in celebrating diversity through food. Our extensive menu offers a wide range of cuisines, ensuring that every palate is satisfied.
Whether it's a corporate event, wedding, or private party, our diverse offerings make us the go-to catering company for any occasion.
FAQs about Catering Services:
What types of events do catering services cover?
Catering services are versatile and can cater to a wide range of events, including weddings, corporate gatherings, social parties, conferences, galas, and more.
How early should I book a catering service for my event?
It's advisable to book your catering service as early as possible, especially for popular dates and peak seasons. Ideally, booking three to six months in advance is recommended to secure your preferred caterer.
Can catering companies accommodate dietary restrictions and preferences?
Yes, reputable catering companies like 971Catering are adept at accommodating dietary restrictions, allergies, and specific preferences. Communicate your requirements with the catering team during the planning process to ensure suitable menu options.
What sets a top-notch catering service apart from others?
A top-notch catering service stands out by offering exceptional food quality, personalized service, attention to detail, punctuality, and a commitment to making every event a memorable experience.
How can I estimate the right amount of food to order for my event?
An experienced catering company can help you estimate the appropriate amount of food based on the number of guests, the type of event, and the expected duration. They can guide you to avoid wastage while ensuring everyone's satisfaction.
Dubai catering Conclusion:
971Catering shines as the beacon of excellence in the world of catering services in Dubai. Our passion for culinary artistry, dedication to top-notch service, and commitment to perfection make us the best catering company in the region. Whether it's a lavish wedding, a corporate function, or an intimate gathering, we stand ready to elevate your event with a delightful array of cuisines and unparalleled hospitality. Experience the epitome of dining indulgence with 971Catering and make your special moments truly unforgettable.