Caterers Dubai
Caterers Dubai 971Catering: Dubai's Finest Catering Experience with the Best Caterers
Welcome to 971Catering, where culinary excellence meets exceptional service. As one of the leading catering services in Dubai, we take pride in providing a delightful gastronomic experience for all occasions.
Our team of dedicated professionals, innovative menu options, and commitment to quality make us the go-to choice for those seeking the best caterers in Dubai. In this article,
we will take you on a journey through the world of 971Catering, highlighting our services, culinary expertise, and the reasons why we stand out as the best caterers in Dubai.

Our Story  At 971Catering

our journey began with a passion for creating unforgettable moments through food. Our founders envisioned a catering service that combined exceptional flavors,
creative presentation, and impeccable service. Established in Dubai, our commitment to culinary excellence and customer satisfaction quickly gained recognition,
and we have been thriving ever since. We take great pride in being known as one of the best caterers in Dubai,
constantly striving to exceed expectations and deliver extraordinary experiences.

Unparalleled Culinary Expertise

At the heart of 971Catering lies our culinary team, comprising renowned chefs and talented professionals who are passionate about their craft.
We believe that exceptional food is the cornerstone of any successful event. Our chefs meticulously curate menus that showcase an array of international cuisines,
incorporating locally sourced, fresh ingredients to create innovative and delectable dishes. From elegant canapés to lavish banquets, our culinary creations are
tailored to suit the unique preferences and dietary requirements of each client, ensuring an extraordinary dining experience. check our Diwali catering menu

Customized Catering Services

971Catering understands that every event is unique and deserves an individualized approach. Whether you are planning a corporate gala, a wedding reception, or an intimate gathering,
our team works closely with you to understand your vision and transform it into a reality. Our comprehensive range of catering services includes menu customization, table setting design,
event planning, and seamless execution. We pay meticulous attention to detail, ensuring that every aspect of your event reflects your personal style and exceeds your expectations.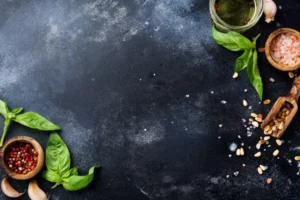 Caterers Dubai Unmatched Service Excellence

Providing exceptional service is an integral part of our commitment to being the best caterers in Dubai. From the moment you engage with us until the last guest departs, our team is
dedicated to creating a seamless and memorable experience. Our highly trained staff members are attentive, professional, and passionate about delivering unparalleled service.
We pride ourselves on our ability to anticipate and exceed our clients' needs, ensuring that every event runs smoothly and effortlessly.

Quality and Safety

At 971Catering, we prioritize the highest standards of quality and safety in our operations. We adhere to strict hygiene protocols and follow industry
best practices to ensure the well-being of our clients and guests. Our ingredients are carefully sourced from trusted suppliers, and our culinary team maintains stringent quality control measures at every step.
We are committed to creating an environment where our clients can enjoy our delectable creations with peace of mind.

Caterers Dubai Client Testimonials

Don't just take our word for it—let our satisfied clients speak for us. We have received numerous testimonials and positive feedback from our clients, commending our exceptional food, outstanding service,
and attention to detail. These testimonials reflect the trust and confidence that our clients place in us to make their events truly memorable.

Catering services play a vital role in a wide range of events in Dubai, enhancing the overall experience for attendees. From corporate gatherings to social celebrations,
here are some of the events that often require the expertise of catering services in Dubai:

Corporate Events and Conferences:

Dubai is a thriving business hub, hosting numerous corporate events and conferences throughout the year. From product launches and seminars to gala dinners and corporate retreats,
catering services are essential to create a lasting impression on clients, partners, and employees. The best caterers in Dubai can customize menus to suit the theme and objectives of the event,
offering a variety of gourmet options for breakfast, lunch, dinner, and cocktail receptions.

Weddings and Engagements:

Weddings and engagement parties are joyous occasions that require meticulous planning and attention to detail. Catering services in Dubai specialize in providing exquisite dining experiences that align with the couple's preferences and cultural traditions. From elegant multi-course meals to elaborate buffet spreads and live food stations, professional caterers can create a memorable culinary journey for the couple and their guests.

Caterers Dubai Social Gatherings and Private Parties:

Whether it's a birthday celebration, anniversary party, or a casual get-together with friends and family, catering services can elevate the event by taking care of the food and beverage arrangements. From small, intimate gatherings to large-scale events, caterers in Dubai offer a range of options, including themed menus, interactive food stations, and creative presentation, ensuring a delightful experience for all attendees.

Exhibitions and Trade Shows:

Dubai hosts numerous exhibitions and trade shows, attracting visitors and exhibitors from around the world. Catering services are essential to provide sustenance to attendees during these events. From quick snacks and refreshments to elaborate food courts, caterers ensure that participants have access to delicious and convenient options, allowing them to focus on the event without worrying about hunger or thirst.

Charity Galas and Fundraisers:

Charity galas and fundraisers require a blend of sophistication and purpose. Catering services in Dubai can cater to these events, creating bespoke menus that complement the elegance and charitable nature of the occasion. From formal sit-down dinners to elegant canapés and gourmet stations, caterers work closely with event organizers to ensure the menu reflects the mission of the cause and leaves a lasting impact on attendees.

Cultural and Festive Celebrations:

Dubai is known for its multicultural society, and it celebrates a wide array of cultural and festive occasions throughout the year. From Eid and Diwali to Christmas and New Year's Eve, catering services in Dubai embrace the diversity of these celebrations by offering traditional dishes, fusion menus, and specialized culinary experiences that honor the customs and traditions of different communities.

Caterers Dubai Sports Events and Tournaments:

Dubai hosts several international sports events and tournaments, attracting athletes, spectators, and sports enthusiasts from around the world. Catering services are crucial to providing nourishment to participants and attendees throughout the duration of these events. From concession stands and food trucks to VIP hospitality areas, caterers ensure that everyone enjoys a variety of delicious options that suit their preferences and dietary requirements.
Caterers Dubai Conclusion
In the dynamic world of catering, 971Catering stands out as the epitome of culinary excellence and impeccable service. Our dedication to crafting unforgettable gastronomic experiences, personalized attention, and commitment to quality has earned us the reputation of being the best caterers in Dubai. Whether you are planning an intimate gathering or a grand celebration, 971Catering is here to elevate your event to new heights. Contact us today to embark on a culinary journey like no other and experience the finest catering services Dubai has to offer.