Affordable Wedding Catering
Affordable Wedding Catering: Crafting Memorable Culinary Experiences
Introduction:
When it comes to crafting a dream wedding, every detail matters, especially the culinary experience. At 971 Catering,
we understand the significance of Affordable Wedding Catering in Dubai.
Our mission is to turn your wedding day into an unforgettable gastronomic journey that reflects
your unique love story. In this comprehensive guide, we'll walk you through what wedding catering entails,
from menu planning and presentation to service styles that enhance your celebration's magic. We are considered one of the top caterers in Dubai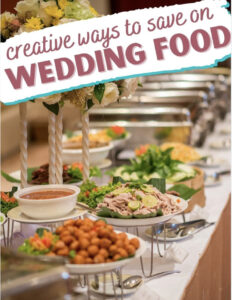 Table of Contents
Understanding Wedding Catering 1.1 What Does Wedding Catering Entail? 1.2 The Importance of Affordable Wedding Catering
Tailoring Your Culinary Vision 2.1 Menu Planning: Personalized to Perfection 2.2 Dietary Restrictions and Allergies: Catering to Every Guest 2.3 Tasting Sessions: Ensuring Delightful Choices
Presentation and Service Styles 3.1 Buffet Style: A Feast for the Senses 3.2 Plated Service: Elegant Individual Indulgence 3.3 Family Style: Shared Love, Shared Dishes 3.4 Stations: Interactive and Engaging Delights
Beyond the Plate: Creating Ambiance 4.1 Tablescaping: Enhancing Visual Appeal 4.2 Beverage Services: Cheers to Your Love Story 4.3 Dessert Displays: A Sweet Ending
Behind the Scenes: The Catering Process 5.1 Event Logistics: Seamless Coordination 5.2 Skilled Culinary Team: Crafting Culinary Masterpieces 5.3 Equipment and Setup: Transforming Spaces . Check also our Onam catering services
Frequently Asked Questions (FAQs)
FAQ Section:
Q: What sets Affordable Wedding Catering apart?

A: At 971 Catering, we balance affordability with culinary excellence, ensuring a delightful dining experience without compromising quality.

Q: How do I choose a wedding menu?

A: Our team collaborates with you to create a customized menu that reflects your preferences, theme, and dietary needs.

Q: Can you accommodate dietary restrictions?

A: Absolutely, we specialize in catering to various dietary requirements, ensuring all guests enjoy the meal.

Q: What is a buffet-style service?

A: Buffet-style service offers a diverse spread where guests serve themselves from various food stations.

Q: Tell us about plated service.

A: Plated service involves professionally presented individual dishes served directly to each guest.

Q: How does family-style service work?

A: Family-style service fosters a communal atmosphere, with shared dishes placed on tables for guests to pass and enjoy.

Q: What are stations in catering?

A: Stations offer interactive food displays where guests can engage with chefs and create their culinary experiences.

Q: How can I elevate the dining ambiance?

A: Our tablescaping and decor options transform your dining area, enhancing the visual appeal and thematic coherence.

Q: What beverage services do you provide?

A: From signature cocktails to premium wines, our beverage services complement your menu and enhance the celebration.

Q: Can you create unique dessert displays?

A: Absolutely, we design captivating dessert setups that align with your theme and provide a sweet conclusion.

Q: What is involved in event logistics?

A: Our expert team handles setup, coordination, and breakdown, ensuring a smooth and stress-free catering experience.

Q: Tell us about your culinary team's expertise.

A: Our skilled chefs blend creativity and expertise to curate a diverse menu, showcasing culinary artistry in every bite.

Q: What equipment is used for catering setup?

A: We utilize state-of-the-art equipment to transform your venue, from food presentation to seating arrangements.

Q: Can you accommodate last-minute changes?

A: While we prioritize pre-planning, we are flexible and strive to accommodate reasonable changes to ensure your satisfaction. Check our Arabic wedding catering  services

Q: Could you share a success story from a past wedding?

A: Certainly! In a recent wedding, we designed an elegant plated menu that perfectly complemented the couple's classic theme, receiving rave reviews from guests.
At 971 Catering, Affordable Wedding Catering is more than just a service; it's an art form that combines culinary mastery, seamless service, and attention to detail. Your dream wedding deserves a menu that reflects your love story, and our dedicated team is here to bring that vision to life. With a range of service styles, customizable menus, and a commitment to excellence, we're ready to make your special day an unforgettable culinary experience. Contact us today to embark on a delectable journey that fits your budget and exceeds your expectations.
Affordable Wedding Catering  : Conclusion:
In the heart of Dubai's vibrant wedding scene, 971 Catering stands as
your partner in crafting a wedding day that not only celebrates your love but tantalizes your taste buds as well. Affordable Wedding
Catering takes center stage as we weave together flavors,
presentation, and service styles to create an unforgettable culinary tapestry.
From intimate gatherings to grand celebrations, our team is dedicated
to turning your wedding into a symphony of tastes and sensations.
Affordable Wedding Catering  : Affordability
Our commitment to Affordable Wedding Catering goes beyond just affordability –
it's about creating an experience that lingers in your guests' memories.
With a personalized menu that speaks to your story, service styles that elevate the dining experience,
and attention to every detail, we're here to transform your culinary dreams into reality.
Trust us to be your culinary architects, crafting a feast that reflects your unique journey and sets the
tone for a lifetime of love and togetherness.
Affordable Wedding Catering  : Contact us today
At 971 Catering, we don't just serve food; we serve moments, emotions, and memories. Contact us today to embark on a delectable adventure that embraces your vision, respects your budget, and makes your wedding day truly extraordinary. Let us be part of your celebration, ensuring that every bite taken is a step closer to forever.
Q: How can I ensure my wedding menu caters to a variety of tastes?

A: Our culinary experts curate menus with diverse options, ensuring a mix of flavors that cater to different palates and preferences. We're happy to guide you in selecting a well-rounded menu that delights all your guests.

Q: Can you assist with sourcing local and seasonal ingredients?

A: Absolutely, we prioritize using fresh, local, and seasonal ingredients whenever possible. This not only enhances the flavors but also supports sustainability and contributes to a memorable dining experience.
Reception Options:
Q: Do you provide options for cocktail receptions or hors d'oeuvres?

A: Certainly, we offer a range of hors d'oeuvres and appetizers to complement cocktail receptions, creating a delightful atmosphere for guests to mingle and savor delectable bites.
Customization and Themes:
Q: Can you accommodate a themed wedding menu?

A: Yes, we love bringing thematic elements to the table. Whether it's a cultural theme, a destination-inspired menu, or a creative concept, we're adept at crafting menus that align with your chosen theme.
Outdoor Celebrations:
Q: How do you handle food presentation for outdoor weddings?

A: Outdoor settings provide a unique canvas for our culinary artistry. We meticulously plan food presentation, ensuring it remains visually appealing and maintains optimal freshness throughout your outdoor celebration.
Remember, at 971 Catering, your wedding catering experience is our priority. We're here to address any questions or concerns you have, ensuring your special day is marked by exceptional flavors, impeccable service, and cherished memories.